New and Returning Students
New and Returning Students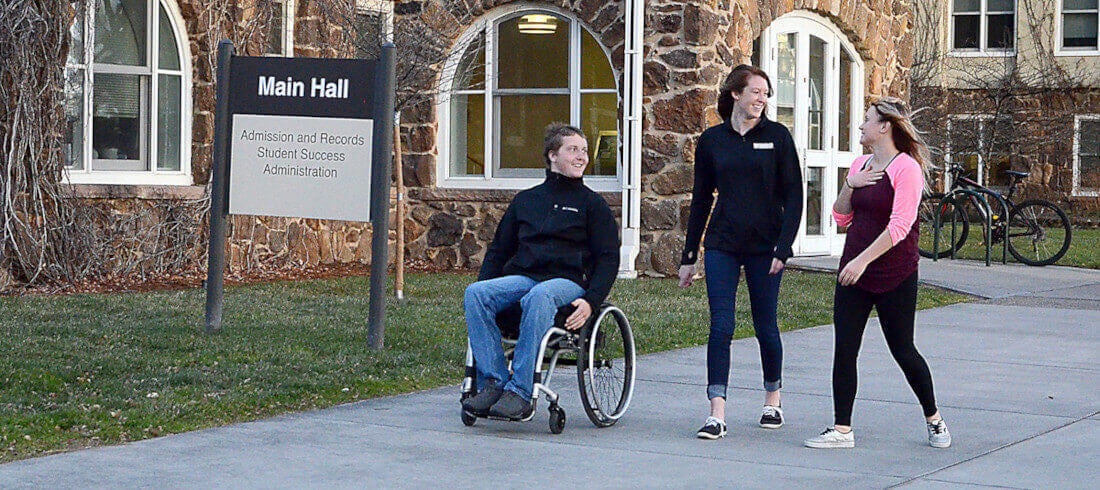 New Students
Once you've been admitted to UCCS, attended an Orientation and registered for classes, follow the steps below to discuss accommodations and register with the Disability Services:
Complete your Public Accommodation Request.
Provide documentation of your disability. It is helpful to have your documentation before meeting with Disability Services.
Schedule an Intake Interview.
Meet with Disability Service for an Intake interview - This meeting provides the opportunity for our staff to understand the student's disability experience. This meeting will help determine potential accommodations that will provide access in the academic environment.
Meet with professors to provide a Faculty Accommodation Letter - We recommend that students meet with each instructor privately to ensure confidentiality. Accommodations start once the Faculty Accommodation Letter has been provided to faculty.
Submitting Semester Request
To request your Faculty Accommodation Letters be sent to your faculty for the semester, log-in to Accommodate and follow the steps below. A Semester Request needs to be placed by the student each semester.
1) Select "Accommodation" on the left side of the student screen
2) Select "Semester Request" on the left side of the student screen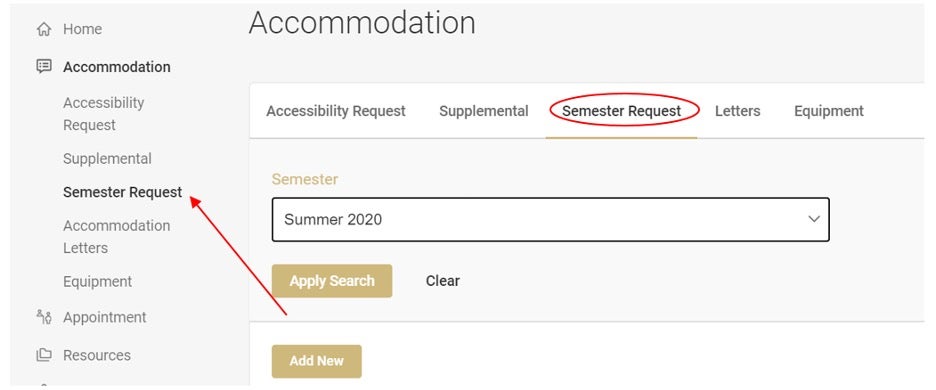 3) Add the correct semester and click "Apply Search"
4) Select "Add New"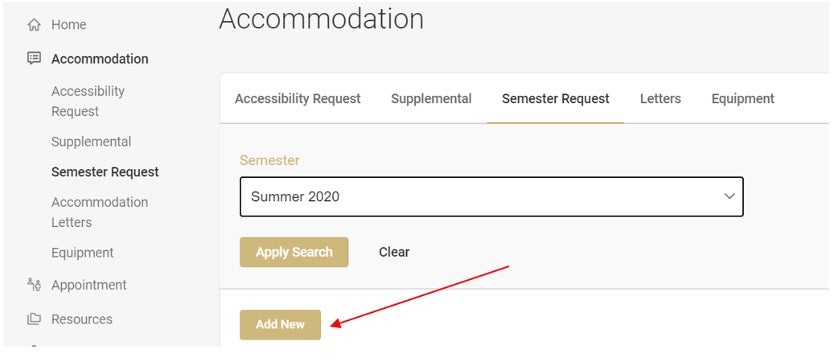 5) Click "Review the Renewal" to select accommodations by course OR click "Submit for All Accommodations" to add all accommodations for all courses.